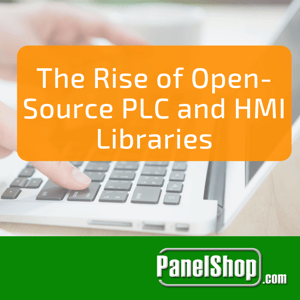 Open-source libraries have been a hit throughout the technological world, outside of industrial automation of course. Open-source code from the very start has been a fundamental pillar of computing and is evident from the success of software such as Linux, mySQL, PHP, and so on. It has been reported that Microsoft spend $7.5 billion for the acquisition of the online open-source coding platform GitHub.
For whatever reason however, open-source development has always been sidelined when it comes to industrial controls. For every end-user, OEMs and SIs have created their own customized code base and worked hard to maintain this system. As a result, many companies simply reinvent the wheel without even knowing it!
DMC, an automation, engineering and software development firm faced a similar issue. They had a long-standing tradition of developing their own code and keeping their libraries internal to maintain a competitive edge. Siemens approached the company regarding creation of libraries for common industrial objects such as valves, motors and interlocks. The intent in this scenario was creation of an open-source library so that customers could make changes to it as per their needs.
After a heated internal debate, it was decided that DMC would move all its code to Siemens libraries instead of writing a separate one from scratch. DMC worked hand in hand with Siemens creating detailed documentation of core objects and every reusable block developed in the past 20 years. This gave way to Siemens Open Library.
The open library contains function blocks such as VFDs, Digital Single Speed Motor, Analog Valve, PID interface and so on. These objects have brought much-needed standardization and created best practices that are well-documented. Furthermore, all these objects have matching HMI face plates in Siemens WinCC HMI software.
The popularity of the library grew with time, and so did the number of improvements, contributions and enhancements to the documentation. The library has surpassed almost 10,000 downloads, with contributors having provided code such as improved Interlock faceplates to a fully tested Modbus RTU/TCP library.
The release of Simatic Visualization Architect (SiVArc) brought the ability to create rules in TIA Portal that could generate HMI objects based on user-defined types on the PLC. ArchiveDE, an integrator based in Houston created SiVArc rules, tested them and made them part of the library. Today, an engineer can start off with Siemens Open Library, utilize tested function blocks and automatically generate HMI icons and faceplates with associated PLC code.
The Siemens Open Library has become an extremely strong symbol for the success and importance of open-source developments in the automation industry. The faith put in to the library by the open-source community has also shown that the contributions and enhancements will only grow with the passage of time, bringing the automation industry on par with the rest of the IT world.
You May Also Be Interested In Reading