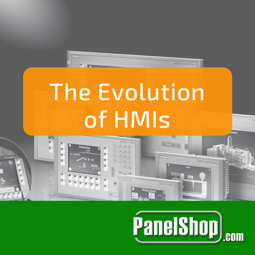 It all started with push buttons that controlled lights and switches. From then on, hardwired devices took over and came to be known as electronic panels. Integrated circuits emerged afterwards, and soon personal computers and software programs took over the control of industrial assets, powered by local and wide area networks.
The evolution of Human Machine Interfaces, or HMIs, has been going on for decades and has been influenced, shaped, and powered by emerging technologies in the fields of electronics, telecommunication, and power engineering. In the past 30 years, HMIs have been used for communication and control, and the way they've been used has changed with the evolving technology.
1980s
Process flow diagrams dominated the monitoring processes. Large walls were reserved for such diagrams over which gauges, indicators and switches were added to provide a fairly realistic idea of the industrial process.
1980s to mid-1990s
PLC manufacturers started gaining a foothold and used proprietary Operator Interface Terminals for control.
Mid-1990s – PCs
PCs had been introduced to the manufacturing world since 1990s but were always in the need for a real-time Operating System. With the introduction of Windows OS, specifically Windows NT, Distributed Control Systems started migration onto PCs. Companies such as Wonderware and Intellution introduced platform-independent software, making HMI a software–rather than a hardware–inclined technology.
At the same time, ethernet also entered the market, completely redefining connectivity, which was previously based on mediums limited by boundary.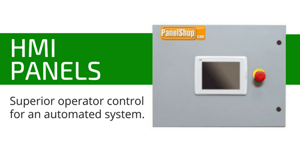 Early 2000s
HMIs were developed that could operate in hazardous areas. Distributed control systems focused on HMI software and PC hardware. Touchscreens also entered industrial technology and rapidly became popular due to their ease of use, reducing dependency on keyboards and mice.
2010 to present
With the rise in new technology every year, HMIs will continue to evolve along with it. Whatever the future brings to HMIs, these devices will remain an important piece of equipment on the plant floor no matter what shape they take. This is why being aware of the next changes is important to keep up to speed with the upcoming industrial technologies.With the entry of multitouch video technologies such as tablets and smartphones, the role and scope of HMIs changed once again. Manufacturers are now looking at HMIs that are dependent on a cross-platform technology such as HTML5 with Cloud Computing Servers at the backend, allowing access, monitoring, and control from any global location.

You May Also Be Interested In Reading