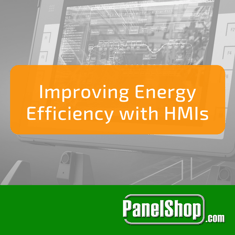 Energy efficiency within a plant can be improved drastically if the energy usage can be monitored reliably and displayed clearly. Human Machine Interfaces or HMIs can help make this a reality, as they can connect with the associated RTUs and controllers to provide a comprehensive energy usage summary, upon which analysis can be carried out and action be taken.
Measuring
HMIs can be connected to sensory equipment that relays energy parameters back to it. Devices such as energy meters, current sensors, voltage sensors, and so on can be connected directly to the HMI, greatly simplifying the network. HMIs can then process the incoming data, display it in real-time and store it for future use.
The latter is accomplished through external databases and historians. It is not uncommon for a large organization to maintain copies of the collected data within an enterprise resource planning system. An ERP system can then be used to run algorithms on the collected data, and put forward the path through which efficiency may be achieved.
Monitoring
After the measurement data is collected and stored, it is then pushed to the appropriate teams, who view the data and adjust the parameters accordingly. Modern advancements have enabled this data to be shared on a wide variety of mediums such as tablets and smartphones. This means when an alarm goes off, engineers can take prompt action without being tied to a single location or control room.
Some common methods to monitor the incoming energy data are:
Local access via the embedded HMI

Access via the office PC through Wifi or Intranet

In-plant mobile access using smartphone or tablet

Remote access over the internet (VPN)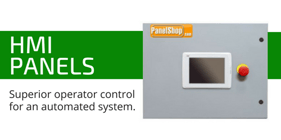 Optimizing Energy Usage
Historical data can be of great value to an industrial entity as it provides invaluable insight into the trend at which energy is being consumed in the plant. Software such as ERP can carry out analysis on this bulk of data to compare trends in energy consumption and product output.
A number of parameters must be accounted for before analysis is carried out, such as energy consumption per port and energy consumption during critical times. All these parameters must be fed into the system, and each zone within a large plant floor can be mapped via a mini-GIS. Doing so then allows operators to set priority zones and get an instant picture of wherever energy is being wasted. Algorithms can be programmed within the software to automate this process, thus optimizing energy usage and freeing up human resources for more daunting tasks.
The measurement, monitoring, and analysis of energy data add to the competitive advantage of a company as it can significantly bring down electrical and maintenance costs by limiting abuse of equipment, be it lighting or rotary in nature. This allows the equipment to function properly and last longer, meaning equipment doesn't need to be replaced repeatedly and has less downtime.
You May Also Be Interested In Reading