The PLC Evolution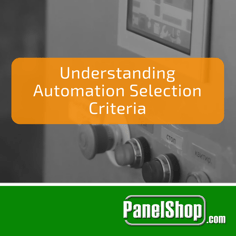 Dick Morley introduced the industrial world to the Programmable Logic Controller (PLC), a tool that would revolutionize the automation landscape for decades to come. The PLC was seen as a savior in the industrial world, which relied heavily on switch gears and relay boxes for routine activities. The PLC has room for evolution unlink any other automotive device which has made it so susceptible to changing technological standards.
In 2001, the term Programmable Automation Controller (PAC) was introduced by a market research firm ARC, that showed just how far the PLC had come. PLCs have been around for over 40 years but their design and objective today has shown a marked deviation from what they used to be. PLCs are still alive and in development today, but the introduction of PACs have raised new questions in the mind of system engineers, as to which solution is better.
PLC vs. PAC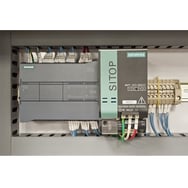 Determining the users' needs is the best way of choosing between any solution in the world. Suppliers usually carry a lengthy portfolio of both PLCs and PACs that greatly blurs the line when it comes to decision-making. Typically, PLCs have been the champion of machine control, simple and high speed and have been used for tasks ranging from controlling industrial lighting to servo motors. On the other hand, PACs are designed to carry out complex automation tasks comprising of a handful of PC-based software applications ranging from HMI functions, advanced process control and asset management. A PAC is a great fit for handing analog I/O and all related functions due to advanced programming functionalities and compatibility.
If the same advanced tasks are to be carried out by PLCs, then the developer would need to make a number of adjustments such as installation of hardware cards, development of interoperable software, etc.
PACs have a far more open and modular architecture compared to PLCs that give them an edge, in terms of development, functionality and modifications. The monitoring and control of thousands of I/O points is possible through PACs within a single platform.
However, choosing between a PLC and a PAC requires weighing in the situation at hand. For simple applications such as control of industrial machinery (on/off), a PLC is better suited, and a cost-effective solution. For solutions that require advanced monitoring and manipulation of data before decision making, a PAC is far superior.
Here's a more summarized way to look at the benefits possessed by PACs over PLCs:
More customizable architecture

Modular design

Better process control

Analog monitoring & control

Greater I/O capability

Flexible programming

Easy integration with 3

rd

party tools
Start a conversation with us, speak to an expert today!
You May Also Be Interested In Reading