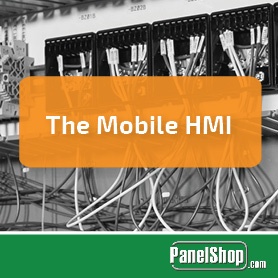 Human Machine Interface (HMI) is a core component of any SCADA or industrial automation system. Siemens is already an industry leader in all state-of-the-art smart technologies ranging from PLCs to Intelligent Drives to HMIs and supportive software.
Mobile HMI Panels are Siemens' way of implementing more performance, quality, scalability and reliability within an industrial environment. Available in two options, wired or wireless, Siemens Mobile HMI panels can provide an efficient monitoring and control platform in any corner of your area while cutting cabinet-space and other associated requirements of a full scale computer.
SIMATIC HMI Mobile Panels are built on the stability of SIMATIC HMI Comfort Panels, and are primarily built for satisfying user demands of convenience and flexibility. However, no compromise has been made on either processing or graphics performance.